#WERUNHELSINKI -TRAININGS START AGAIN!
#WeRunHelsinki -trainings will be continued on 10.11.2018, when we are training together at Eläintarha stadium.
Each training has it's own theme and there will be different pace-groups.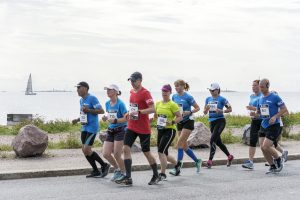 The trainings are free of charge for all attending Helsinki10 (27.4.2019) Helsinki Half Marathon (8.6.2019), Helsinki Twilight Run & Walk (3.8.2019) or Helsinki Marathon (24.8.2019) and for the one's that have attended/are going to attend Runner's High coachings during the year 2018-2019.
Upcoming events:
10.11.2018 #WERUNHELSINKI – Training / Eläintarhan urheilukenttä.
6.12.2018 #WERUNHELSINKI – Training / Jätkäsaari – Kap Hornin Katu 7, 00220 Helsinki
5.1.2019 #WERUNHELSINKI – Training
6.4.2019 #WERUNHELSINKI – Training / Malminkartano
25.5.2019 #WERUNHELSINKI – Training / HHM Course Preview
3.6.2019 #WERUNHELSINKI – Training – Morning Shake / Eläintarhan urheilukenttä